When using your phone, there exists a virtual toolbox of things you can do to fix potential issues and bugs. For instance, if an app stops working as planned, you can clear that app's cache. Here's how to do that on Android.
Why would you need to clear your cache on Android?
As mentioned above, one primary reason for clearing the cache on Android is simply a go-to solution for troublesome apps. Apps on Android devices can sometimes succumb to bugs and issues. By removing the cache, you're refreshing that app and eliminating all unnecessary data.
Unnecessary data is classified as temporary files – every app downloads temporary files to help with setup, faster load times, and so on. Over time, those files can pile up and cause the app to slow down or even stop working. Clearing that data helps free the app of clutter. Fortunately, clearing your cache does not delete login credentials or anything you've purposefully downloaded in most cases. It can happen, but it is generally pretty rare.
How to clear an app's cache
The process of clearing the cache for Android apps is exceptionally straightforward. All you need to do is find the app you want to complete the process for, whether you see it in your settings or app drawer. Then, you can head into that app's settings page and wipe the stored temporary files. Here's how:
On your Android device, 

find the app you want to work on

.
Note:

 You can find it in the app drawer or by heading to Settings > Apps.
You can tap and hold from the app drawer, then hit 

App info

. From the App page in Settings, 

tap the app

.

Tap 

Storage & cache

.

Tap 

Clear cache

.
That's it! This could fix the issue you were having with your app. If it doesn't, you can always hit Clear Storage which will delete your files in-app and reset the app to how it came after installation. Clearing storage is a heavier measure to take, considering it will wipe the data stored in that app. Critical data is usually held in some cloud somewhere; completing the whole storage is less problematic in the long run.
Either way, clearing your app cache on Android should be the go-to option for most app issues. It's a simple process that can be completed quickly and shouldn't affect your precious stored data in most instances.
How to clear app data on Android
To free up even more space on your phone, wipe app data. This will delete all user data stored within an app, not just the temporary cache files. The app won't be deleted, but it will be reset, meaning you'll need to sign in again and set any preferences.
Here's how to clear app data on Android devices:
Open 

Settings

 and select 

Apps

.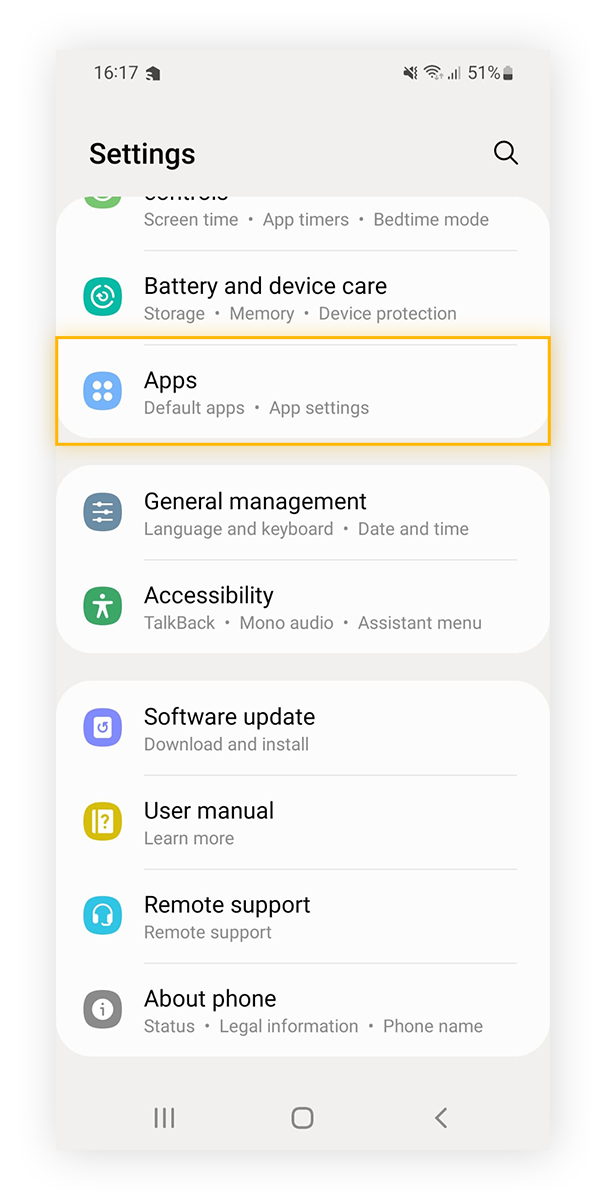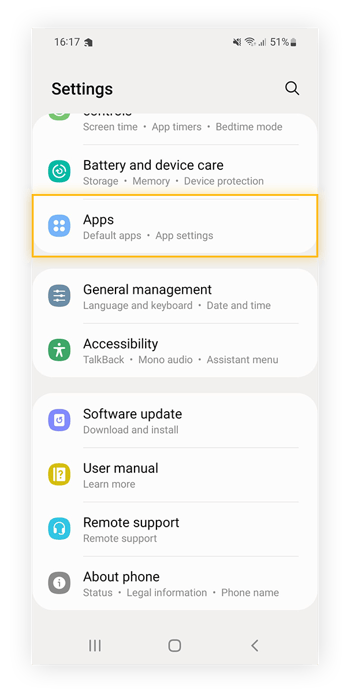 Find the app you want to clear, select it, and tap 

storage

.

Tap 

Clear data

.
How to clear your Samsung app cache
Clearing app cache on Samsung phones is quick and easy. Here's how to clear your app cache on a Samsung phone:
Open 

Settings

 and select 

Apps

.

Find the app you want to clear, select it, and tap 

storage

.

Tap 

Clear cache

.

If you want to delete all the data connected to that app, tap 

Clear data

 and 

OK

. Clearing data includes any files, settings, or account info you may have related to that app.
Clearing your Android app cache can help fix speed issues and free up storage space. If you need more storage, clear the cache of the apps that take up the most space. Clearing your app cache every few months will help streamline your phone and keep it from getting too full.
What happens when you precisely cache data on Facebook, Instagram, or YouTube? Clearing the cache on social media apps removes temporary files such as liked photos or half-watched videos. So unless you need to reference this data, it's OK to delete it.
Your important account details are saved in the cloud. But after clearing the cache for a particular app, you will have to log in again. So before clearing the app cache on your favorite apps, make sure you know your username and password — or create a new, strong password by clicking the reset password link.
How to clear Chrome browser cache on Android
If you use Chrome on your Android phone or tablet, clearing your Chrome cache should speed up your browsing and give you more space. The process should be the same if you use a Samsung phone or Android device.
Here's how to clear the Chrome cache on Android:
Open 

Chrome

.

Tap the 

three vertical dots

 in the upper-right corner.

Open History.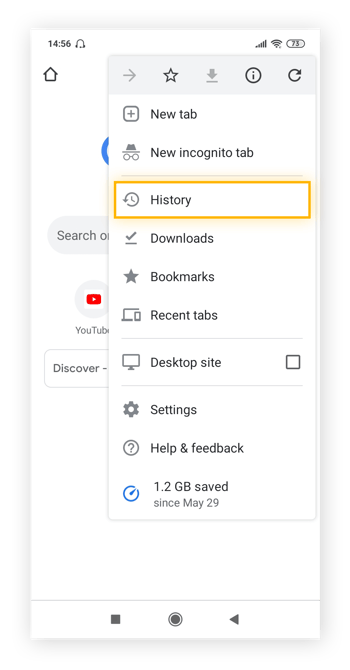 Tap 

Clear browsing data…

Tick the 

Cached images and files

 box. Check those boxes if you want to delete your cookies or clear your search and browsing history.

Select a time range on the upper right. Choose 

All time 

to make Android clear all the cache from Chrome. Then tap 

Clear data

.
That's how you clear your Chrome cache on Android. Clearing your Chrome cache is the same on PC and mobile, so use these steps to remove your Chrome cache on your computer. ( via avg)
How often should you clear the cache
?
You may find it helpful to clear the cache periodically, but a regular cache-clearing schedule isn't required. If you're routinely clearing the cache to free up space, consider removing unused apps or archiving stored videos and photos in the cloud. Installing a high-volume microSD card is another option to address phone storage needs. (via business insider)