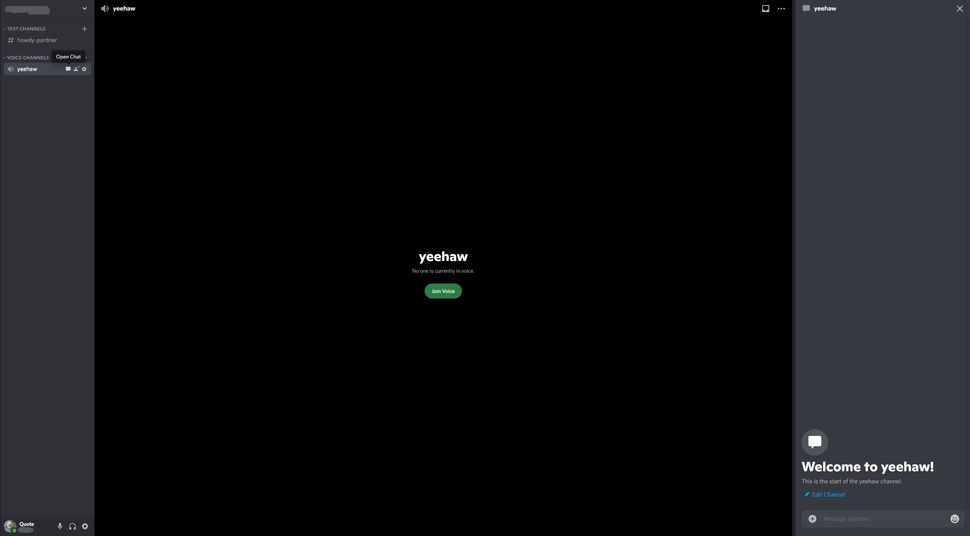 With text channels within voice channels, every voice channel has a separate text channel. If you're on that channel or not, it will be possible to use the text channel just as you would with a regular text channel.
The purpose of the new feature is organization. When you have larger servers (group chats with many members), there aren't many people who want to receive notifications for each new communication, so messages from users who use an audio channel could be lost in the shuffle of other letters. Using the new feature, servers will not be congested, and the participants on a call will have less trouble communicating with each other about their experiences.
Text channels on voice channels work just like regular text channels, but with access to emojis, Giphy, and even reactions. When you make a call and the chat is not open, the new messages from the text will appear as a small pop-up on the top of the display.
Discord has made text chat via voice channels available to all servers that aren't community servers at the current time. If you're unsure what your server can be considered a "community server, it most likely isn't. Community servers must be enrolled in the feature until June 29, when every community service will be activated as a default