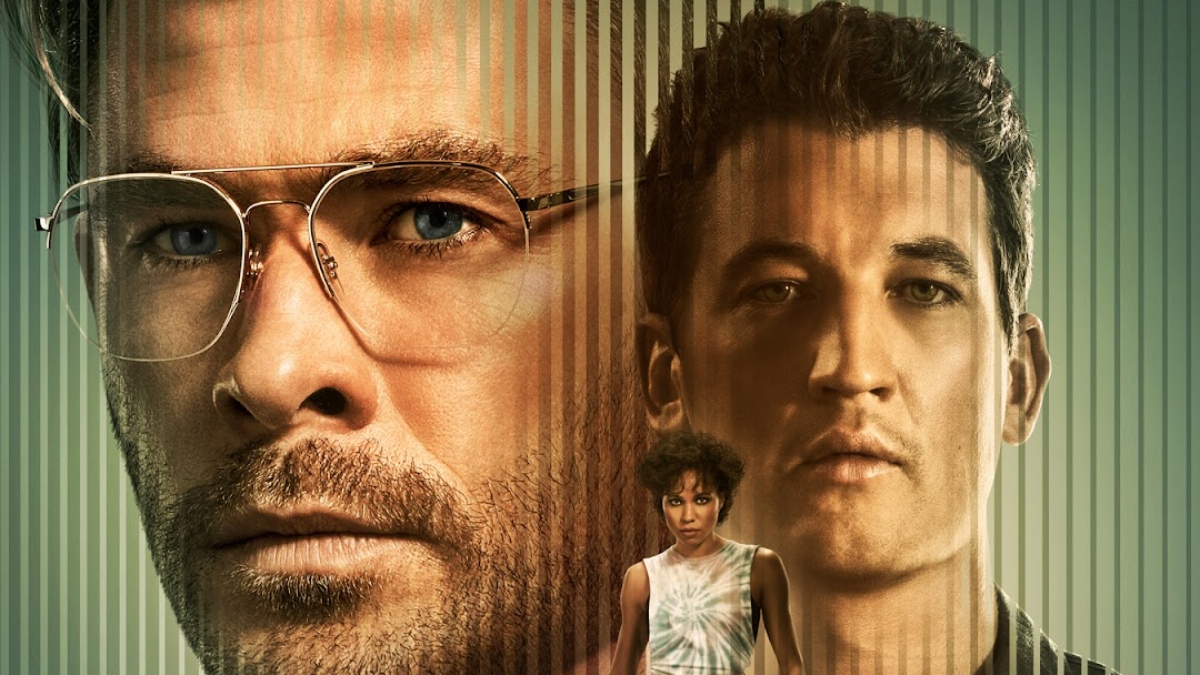 In a rare break from tradition, this week's streaming arrivals are not the sort to set the internet alight. That might read as a criticism, but it's genuinely refreshing to go a weekend without the pressure of needing to tune into the latest Stranger Things-level movie or TV show for fear of missing out.
Instead, today's recommendations are made up of lesser-known projects that, despite still boasting some major Hollywood A-listers, haven't been plastered across every billboard and theater screen from sea to shining sea. The Chris Hemsworth-starring Netflix thriller Spiderhead is the most notable arrival, while The Old Man, Cha Cha Real Smooth and Good Luck to You, Leo Grande count among the more understated of the bunch. 
Below, then, we've rounded up seven of the biggest new movies and TV shows available to stream on Netflix, Prime Video, HBO Max and more this weekend.
Spiderhead (Netflix)  
One of the most interesting new Netflix movies on the streamer's 2022 release calendar is Spiderhead, a big screen adaptation of George Saunders' 2010 dystopian short story (opens in new tab).
Starring Marvel movie regular Chris Hemsworth, Top Gun: Maverick's Miles Teller and DCEU newcomer Jurnee Smollett, this psychological thriller follows the plight of two inmates in a state-of-the-art penitentiary – run by Hemsworth's mysterious visionary – where prisoners can choose to reduce their sentences by volunteering for experiments involving emotion-altering drugs.
Teller reunited with Top Gun: Maverick director Joseph Kosinski for this trippy escape movie, which Hemsworth also co-produced (as he did with another recent Netflix movie, Interceptor). Early criticism for Spiderhead has been generally positive, with most viewers describing it as a slick and enjoyable adventure that doesn't reinvent the thriller genre (our own reviewer did, however, label the movie as "something of a square peg in a round hole").
Now available to stream on Netflix.
The Old Man (Hulu, Disney Plus Star) 
Do not be fooled by the title: The Old Man is not about an old man. Okay, it is, but Jeff Bridges' Dan Chase is not a grandfather you want to mess with. 
An adaptation of Thomas Perry's novel of the same name, this FX-produced series sees Bridges starring as a former CIA agent who, after surviving an unexpected assassination attempt, comes out of retirement to reckon with his troubled past. That all sounds very Liam-Neeson-action-movie to us, but with Black Sails creators Jonathan E. Steinberg and Robert Levine in tow as showrunners – not to mention the involvement of Spider-Man: No Way Home director Jon Watts – The Old Man has the makings of a stellar production.   
The seven-episode series, which also stars John Lithgow and Amy Brenneman, is streaming on Hulu in the US and Disney Plus Star in the UK. 
Now available to stream on Hulu in the US and Disney Plus Star in the UK.  
Apple-tv-plus-xa0″>Cha Cha Real Smooth (Apple TV Plus) 
Keen to watch something a little more uplifting this weekend? Apple TV Plus' Cha Cha Real Smooth may be for you. 
This coming-of-age movie stars its writer and director, Cooper Raif, as a recent college graduate whose job as a bar mitzvah host leads to an unexpected friendship with a mother (Dakota Johnson) and her teenage daughter (Vanessa Burghardt).
In our review, we described this one as "more of an annoyance than [an] iconic cultural moment," but Cha Cha Real Smooth did scoop the prestigious Audience Award at this year's Sundance film festival – a prize bagged by Best Picture winner CODA in 2021.
Now available to stream on Apple TV Plus.